Warning
: Invalid argument supplied for foreach() in
/home/customer/www/cutimari.it/public_html/wp-includes/class-wp-hook.php
on line
315
Warning
: Invalid argument supplied for foreach() in
/home/customer/www/cutimari.it/public_html/wp-includes/class-wp-hook.php
on line
315
Warning
: Invalid argument supplied for foreach() in
/home/customer/www/cutimari.it/public_html/wp-includes/class-wp-hook.php
on line
315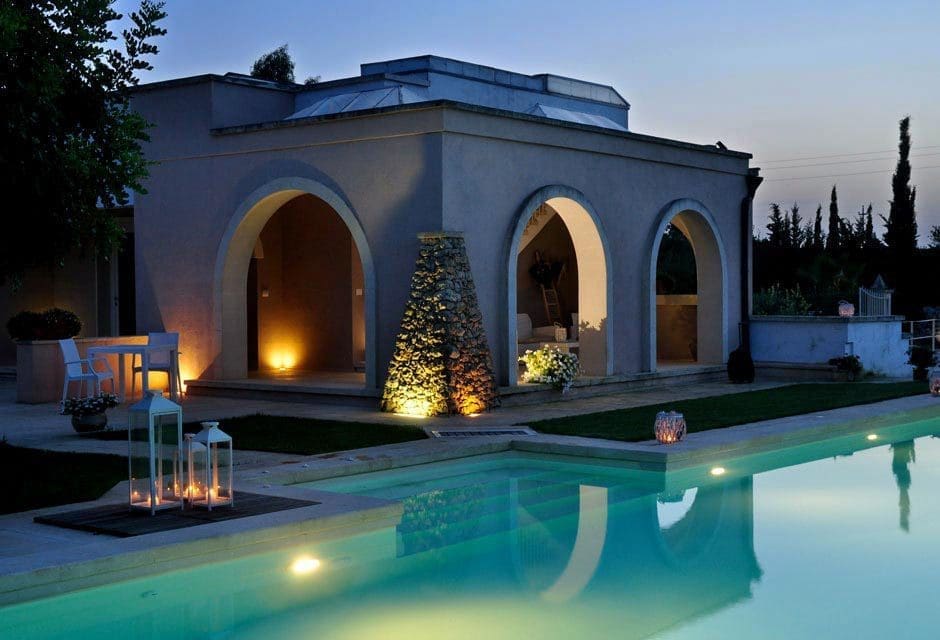 'Cuti Mari' – Harsh Rocks
The property has an extension of 10 hectares of land, planted with olive groves, orchards, crops and a large wooded area, thus offering a close and deep contact with the nature of Salento, its light and its scents.
Cuti Mari ("Harsh rocks", in the dialect of Otranto) is a dream created by the owners, Manuela and Fabio, more than ten years ago. Thanks to their determination, tenacity and sacrifice they have been able to seize the beauty of the place, beyond the harsh rocks and the wilderness that used to dominate this area.
The work done aimed particularly at preserving the Mediterranean maquis, with its plants and scents, as well as respecting the typical style of Salento rural architecture. This can be seen in the new buildings which, through their clean and essential lines, clearly recall the traditional Puglia "Masseria" (farmhouse).
The rocks (cuti) of all dimensions, that in the past discouraged the previous owners from improving and cultivating these lands, have become elements of embellishment and memory; the smallest has been used to build dry-stone walls and the biggest and most magnificent have become ornamental pieces along the paths of the property, in the garden and near the swimming pool.