Warning
: Invalid argument supplied for foreach() in
/home/customer/www/cutimari.it/public_html/wp-includes/class-wp-hook.php
on line
315
Warning
: Invalid argument supplied for foreach() in
/home/customer/www/cutimari.it/public_html/wp-includes/class-wp-hook.php
on line
315
Warning
: Invalid argument supplied for foreach() in
/home/customer/www/cutimari.it/public_html/wp-includes/class-wp-hook.php
on line
315
Warning
: Invalid argument supplied for foreach() in
/home/customer/www/cutimari.it/public_html/wp-includes/class-wp-hook.php
on line
315
Warning
: Invalid argument supplied for foreach() in
/home/customer/www/cutimari.it/public_html/wp-includes/class-wp-hook.php
on line
315
Warning
: Invalid argument supplied for foreach() in
/home/customer/www/cutimari.it/public_html/wp-includes/class-wp-hook.php
on line
315
Un angolo di paradiso nell'Oasi Naturale dei Laghi Alimini
'Cuti Mari' offre una vacanza tra Natura e Relax in una moderna masseria, nell'Oasi naturale protetta dei Laghi Alimini, riserva naturale circondata da pini d'Aleppo e macchia mediterranea che si estende dolcemente fino alla spiaggia degli Alimini.
Siamo a circa 3 km dal mare e a 7 km da Otranto. Collaboriamo con diverse aziende e associazioni locali che organizzano gite in barca, escursioni a cavallo, percorsi cicloturistici, visite guidate nel centro storico di Otranto e nell'entroterra salentino.
Gestito da Manuela e Fabio, nella tranquillità del Parco degli Alimini, l'Agriturismo Cuti Mari a Otranto è il luogo ideale per chi vuole rilassarsi e vivere un autentico rapporto con la natura, i colori, la luce del Salento, scoprire la bellezza dei Laghi Alimini e della magnifica spiaggia 'Baia dei Turchi'.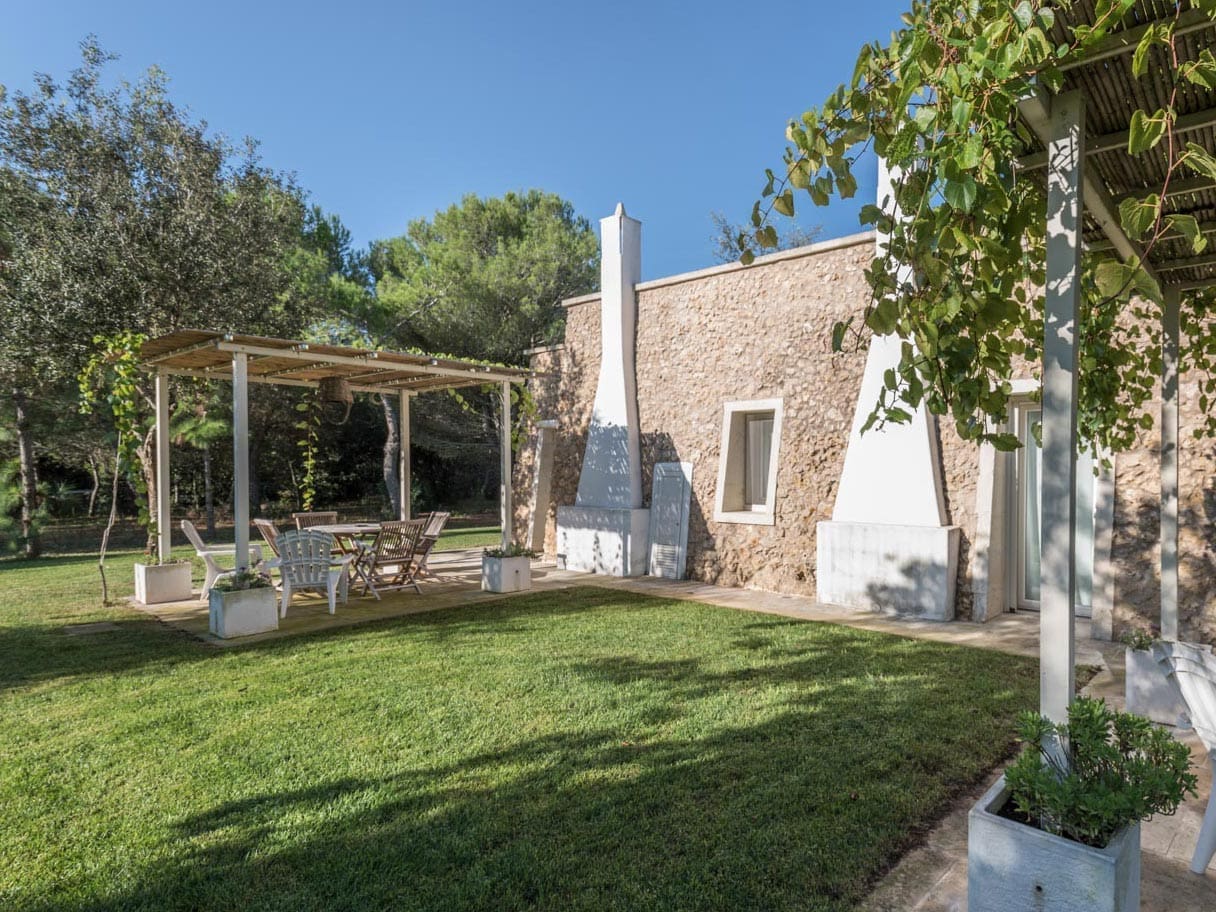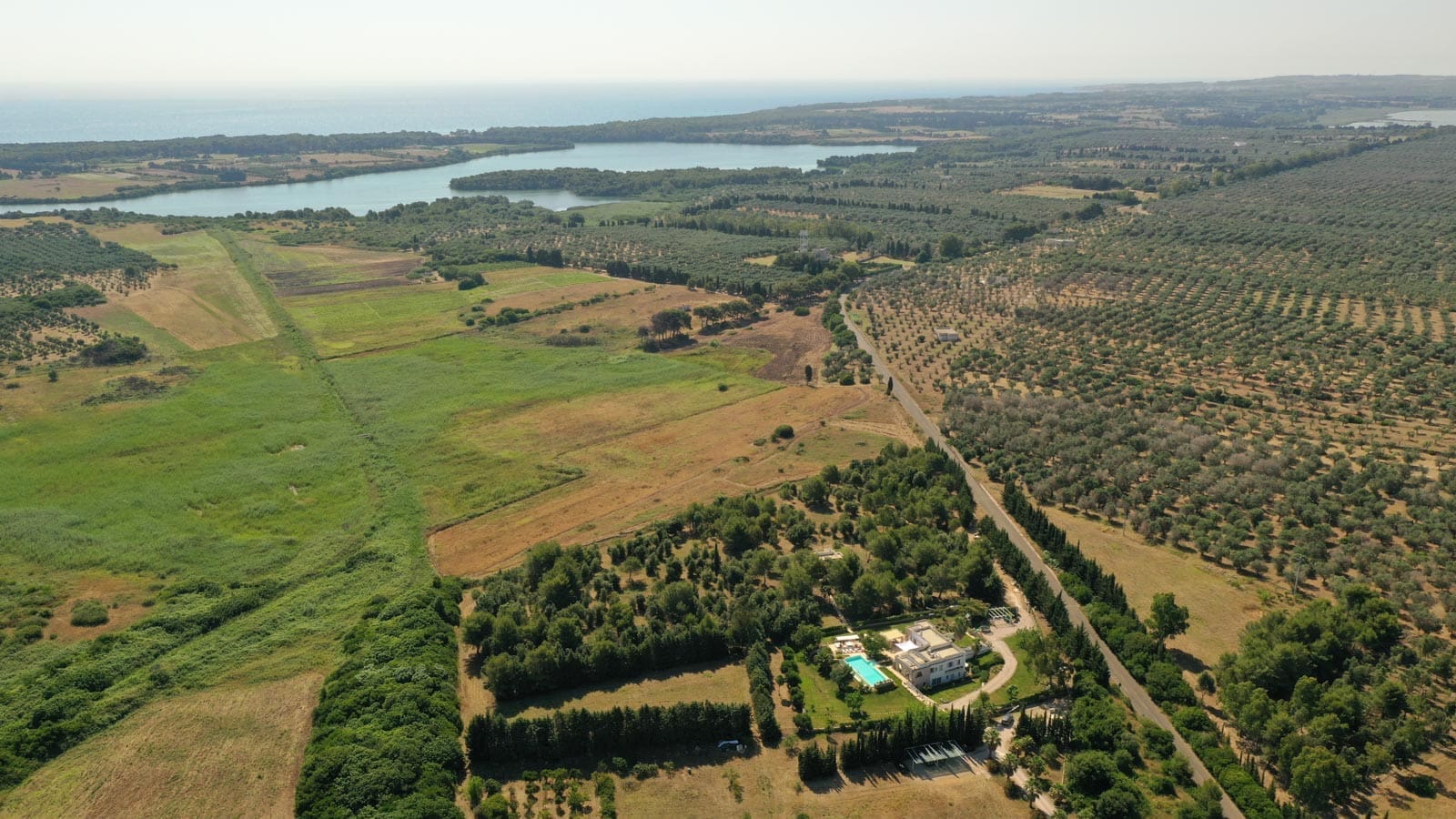 La struttura è dotata di piscina, solarium e percorso running interno alla tenuta. Su richiesta si possono noleggiare bici e mountain bike per esplorare i percorsi cicloturistici degli Alimini e del Salento.
I numerosi maneggi nelle vicinanze offrono percorsi a cavallo nei dintorni dei Laghi Alimini e in altre aree vicine ad Otranto.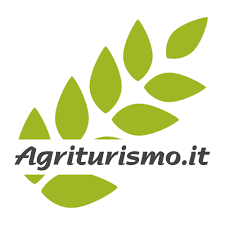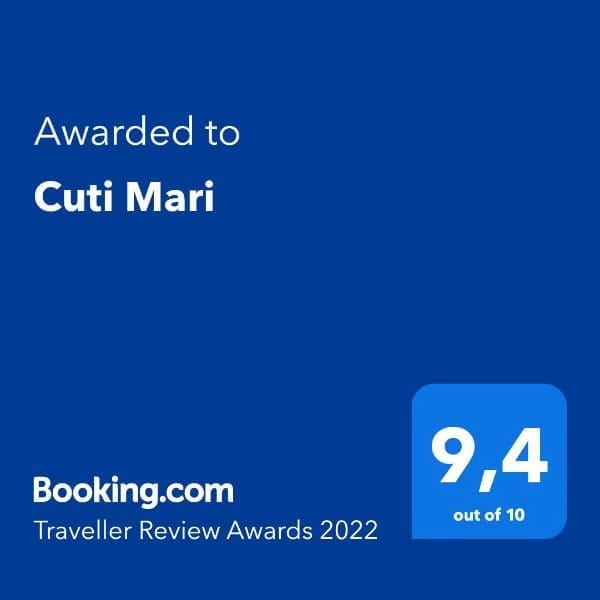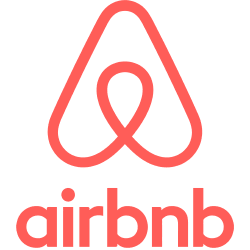 «Scrivo raramente recensioni ma Cuti Mari la merita davvero. È un posto magico, curatissimo dai proprietari Fabio e Manuela e da tutto lo staff. Abbiamo alloggiato in una dependance a circa trenta metri dal corpo principale all'interno della grande tenuta, dotata di tutti i servizi necessari e con un comodo pergolato in giardino dove poter cenare e rilassarsi. La grande piscina a sfioro garantisce il giusto refrigerio nelle giornate più calde, quando non si vuole stare tutto il giorno al mare. La colazione è molto varia, dolce e salata con prodotti del territorio, e Manuela prepara almeno una torta ogni giorno. E da ultimo ma non meno importante, hanno cominciato a organizzare cene salentine per gli ospiti, che abbiamo avuto la fortuna di apprezzare. Speriamo di tornare presto!»
«Cuti Mari is a hidden gem close to the Otranto city center yet immersed in nature. My husband, our two daughters, and I enjoyed 5 nights and wish we would have stayed longer. Our apartment was very clean and comfortable, with beautiful outdoor seating under the pergola. We had the most relaxing vacation thanks to the Cuti Mari team, who are knowledgeable and always readily available with recommendations. We will miss the homemade pastries and fascinating chats with Fabio, the owner, but look forward to our next visit!»
Alloggi
confortevoli e immersi nella natura
Percorsi
nell'Oasi Naturale Laghi Alimini
Scrivici
Compila il modulo e scrivici le tue esigenze. Ti risponderemo nel più breve tempo possibile.